Zonta House Refuge Association is a small charity that works closely with other service agencies, volunteers and partners to provide the full service our clients require.
View our Annual Reports:
Here is a bit more information about our team:
SENIOR MANAGEMENT TEAM:
Kelda Oppermann
Chief Executive Officer
Kelda has worked in the community services sector for 17 years. For the past 10 years, Kelda has worked at Zonta House Refuge Association, developing holistic programs, implementing Victim/Survivor focused models of service delivery and leading through organisational growth.
Kelda is committed to working collaboratively with community, government, sector peers and corporate supporters to achieve positive outcomes for individuals and the greater West Australian community. Kelda is passionate about how we can each contribute to a safer and equal world.
Kelda is currently a proud Board Member of the Centre for Women's Safety and Wellbeing and Community Employers WA and works in various peer groups to advocate for, and, improve support and systems for Victim/Survivors of Family and Domestic Violence.
Anna Scott
Operations Manager
Anna has worked at Zonta House since December 2018 and is the Operations Manager overseeing the nine service arms.
Anna has worked in the community service industry for over 20 years in Government and Non-Government agencies internationally. Anna has held leadership positions in the FDV sector in WA over the past 9 years and has managed a Lead Agency Family Refuge and a Refuge for Aboriginal women. Anna has qualifications in Leadership and Management.
COMMITTEE MEMBERS:
Melanie Hay
(Chairperson)
Melanie is a Partner with Perth based investment manager Viburnum Funds. She has worked in private equity for Viburnum for 11 years, where her experience spans investment, mergers and acquisitions, capital raisings and strategic development across a range of industries.
Prior to Viburnum Melanie worked at ANZ Bank, initially as a Senior Economist and then at ANZ Capital in its private equity business. Melanie is a member of the Australian Institute of Company Directors.
Chantelle Thom
(Vice Chairperson)
Chantelle's role as Global Manager Equity, Inclusion & Diversity for Rio Tinto is responsible for the design and delivery of programs that help to drive an inclusive workplace across the company; and is a member of Rio's Everyday Respect Taskforce.
Chantelle was integral in ensuring Rio Tinto (Australia) achieved White Ribbon Accreditation. She sits on the company's White Ribbon Committee and plays a key role in implementing initiatives that aim to eradicate family & domestic violence.
She joined Rio Tinto in 2005 and has since held senior corporate and operational human resource positions, across a number of commodities including salt, uranium, talc, diamonds and iron ore.
Chantelle has a Bachelor of Arts (Psychology), Grad.Cert. Business (Human Resources), currently studying Masters Human Resources; and has recently completed the AICD Governance Foundations for NFP Directors.
Sarah Josey
(Secretary)
Sarah is a Director at KPMG, an international accounting and advisory firm. She has a broad range of expertise as an advisor to private businesses, family groups, not for profit organisations and foreign subsidiaries with experience in a range of industries including Australian government, logistics, mining services, health, aged care, superannuation administration, banking and corporate finance and mining services. Sarah also provides advice and performance monitoring services to Boards with a strong focus on finance management, business improvement, risk minimisation and corporate governance. Sarah is a member of the Institute of Chartered Accountants in Australia and New Zealand.
David Hickmott
(Treasurer)
David commenced his professional career in 1981 when he started working for Hendry Rae & Court (Chartered Accountants) while undertaking a Bachelor of Business degree at the West Australian Institute of Technology (WAIT).
In 1986, after completing his degree and gaining valuable experience, he left to play professional cricket in England. Following this, he returned to Public Practice with a West Perth Accounting firm which became Finkelstein Hickmott following his appointment as a Director in 1993. David retired as Director in 2021 but continues to provide part time consultancy services to clients of the Practice.
David currently holds a Bachelor of Business Degree and is a member of CPA Australia. He has previously been a Registered Tax agent, SMSF Auditor and held a Public Practice Certificate with CPA Australia
Over the years David has gained exposure to every aspect of Public Accounting life and looks forward to using this experience to help Zonta House achieve its goals.

Gail Curtis, B Comm
(Committee Member)
Gail is a Partner at Grant Thornton, chartered accountants and their National Head of Quality and Excellence – Private Business Tax and Advisory. She has extensive expertise and practical experience as a business advisor to private businesses and high net worth families in a range of industries including property development, aged care, retirement villages, manufacturing and professional services.
Gail provides advice to management and private company boards on management and planning issues. Gail is a former Director and Chair of the Audit and Risk Management Committee of Landgate. She has also held positions in local community organisations.
Gail is a Fellow of the Institute of Chartered Accountants Australian and New Zealand, a Chartered Tax Advisor, a Fellow of the Taxation Institute of Australia, a member of the Australian Institute of Company Directors and a member of the Chartered Accountants Advisory Group.
Jasmine Kadic
(Committee Member)
Jasmine Kadic (nee Harp) is a proud Whadjuk/Ballardong woman from a long line of strong Aboriginal leaders and elders within the Noongar Community. Jasmine has been in Management positions within the Health & Construction Industries with a passion and drive for Aboriginal economic and social development across all major areas including Health, Employment & Education. Jasmine is the Managing Director and co-founder of Benang consisting of infrastructure construction and its staffing and professional services arm, Ergon.
With youth and ambition on her side she has a passion to help her people and community, not only is she a businesswomen she is a mother and believes we are at the forefront to make change for the generations to come.
Jasmine has a real passion to help others and is driven to make changes that will benefit her people and community. Jasmine is a MURRA alumni from University of Melbourne Business School , she is also the Chair for Noongar Mia Mia, acting WA Director for NATSIHA an member of Australian Institute of Company Directors.
Linley Buchanan
(Committee Member)
Linley is a former Director of Impact Communications a strategic communications, event management and public relations consultancy. Linley's professional career commenced in Western Australian state Government before she co-founded Impact Communications with her husband Les in 1987. She has extensive experience in developing and implementing integrated communications strategies and media management programs. Linley is a former member of the Zonta Club of Perth.
Stephanie Black
(Committee Member)
Stephanie Black is an experienced leader and has held executive positions within government and the private sector. Stephanie retired from her most recent role as Deputy Director General, Infrastructure and the Regions in the Department of Premier and Cabinet in July 2022. Prior to joining that Department she held senior positions in the Departments of Finance, Health and State Development. She has led large and small teams to achieve transformational change, excellent commercial outcomes, and complex business objectives. Stephanie has extensive governance, risk and financial management knowledge and is a member of the Board of the Art Gallery of Western Australia and a Commissioner of the Forest Products Commission.
Jodie Wyatt
(Committee Member)
Jodie Wyatt is a proud Yued Noongar woman, with ties to Moora. Throughout her professional journey, Jodie has established an extensive background in public service, having served in various government agencies. Furthermore, she has garnered valuable experience in the non-profit sector, where she played a pivotal role in running a small Leadership Institute.
Her deep-rooted connection to her heritage, combined with her extensive experience in the public and non-profit sectors, equips her with a comprehensive perspective that enables her to address the specific needs and aspirations of Aboriginal individuals. Through her leadership programs and dedication to making a positive difference, Jodie continues to play a significant role in creating opportunities and facilitating the growth of Aboriginal people, leaving a lasting legacy of empowerment and progress.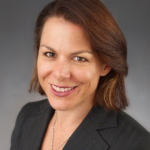 Rebecca Taseff
(Committee Member)
A highly regarded workplace investigations specialist, Rebecca Taseff brings over 20 years' employment law experience at Senior Associate and Special Counsel level for international law firms to her investigations practice. Over the course of her career, Rebecca has amassed considerable expertise, advising clients on an expansive range of workplace issues such as unfair dismissal, discrimination, sexual harassment, bullying, victimisation and adverse action claims. Rebecca's experience spans industries ranging from mining, energy, transport and maritime to banking, insurance, health, and the State public sector.
Rebecca is passionate about providing fair and respectful investigation services and is entrusted to conduct complex and sensitive investigations. Rebecca's specialist advice has been relied on for managing public relations, police investigations and whistleblower complaints. Acting as a 'sounding board' for HR practitioners, Rebecca has advised on performance management processes and discipline. Rebecca has also worked in-house where she conducted and supervised many internal workplace investigations.
Rebecca is a dedicated educator and has lectured at Western Australian universities in human resource management and employment law and is currently an Adjunct Lecturer at the College of Law. Rebecca was a founding member of the Perth circle of the Australasian Association of Workplace Investigators and remains an active member.
Rebecca currently manages her own workplace investigations practice, as well as providing consultancy services to Worklogic, an Australian market leader in identifying, preventing and resolving workplace misconduct and conflict.